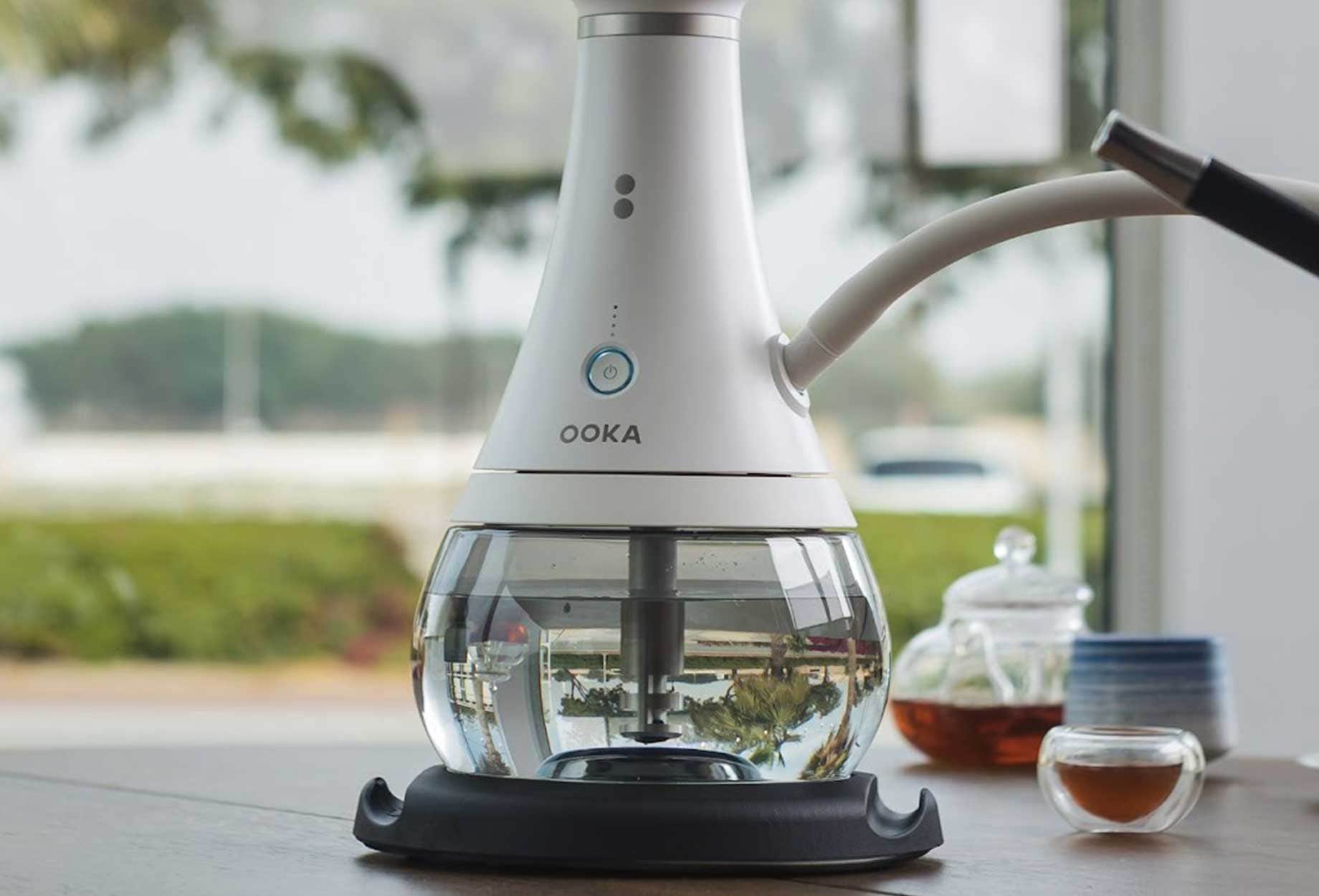 Experience OOKA at Home: Elevate Your Charcoal-free Shisha Journey with Free Home Trials
By
Admin
/ August 7, 2023
Are you ready to embark on an extraordinary shisha journey from the comfort of your own home? OOKA, the pioneer of clean and charcoal-free shisha, invites you to experience the convenience and luxury of our free home trials. Let us introduce you to the world of OOKA's free home trials, where our experienced team ensures a seamless setup while you get to choose your favorite flavor and immerse yourself in delightful shisha clouds.
Unveil the Convenience of Free OOKA Home Trials
When it comes to convenience, OOKA's free home trials are unparalleled. We understand that trying out new products should be hassle-free and enjoyable. That's why our experienced team is committed to providing you with an effortless setup and an exceptional shisha-at-home delivery experience right at your doorstep.
How OOKA Portable Shisha Home Trial Works
Discover how easy it is to enjoy the perfect shisha setup and choose your preferred shisha flavors in the comfort of your own space.
1. Call and Schedule Your OOKA Shisha Alternative Free Home Trial
Looking to share the joy of shisha with your family and friends? We encourage you to set up a trial session for you and your loved ones to experience the best shisha alternative together.
Simply fill out the free trial form on our website, and our dedicated team will promptly reach out to you to schedule your free home trial. We value your time and strive to accommodate your preferred date and time for the trial, ensuring that everyone can come together and indulge in the remarkable world of OOKA.
2. Experience Professional Charcoal-free Shisha Setup
Our experienced team will arrive at your doorstep at the scheduled time, equipped with everything needed to set up your OOKA shisha without charcoal. Sit back and relax as we handle the setup process swiftly and efficiently for the best shisha service.
3. Choose Your Preferred Shisha Flavor
Once the setup is complete, it's time to choose your preferred flavor. Each individual has distinct taste buds, which is why we offer an impressive array of shisha pod flavor options with actual shisha molasses, including top-notch brands like Al Fakher, Shisha Kartel, and non-nicotinic Zodiac OOKA pods. Allow yourself to be enticed by the captivating scents and carefully choose a flavor that appeals to you on a personal level.
4. Enjoy the Delightful Clouds
Now that preparations are complete and flavor is selected, dive into the incredible clouds of the OOKA shisha charcoal alternative like never before experienced! Sit back as you cherish this sensational aroma-filled journey brought straight to your doorstep by OOKA - a dream come true.
5. Order OOKA Devices & Pods
During the trial session, you have the opportunity to order your very own OOKA device and pods directly from our trials team. They will be ready to assist you with your order on the spot, ensuring a seamless and convenient process.
Alternatively, if you prefer, you can visit OOKA.com to explore our range of bundles and choose the one that suits your preferences. This is a great opportunity to assess if you require additional accessories like the new OOKA backpack or to take advantage of our special offers, such as free Zodiac pods, to further explore the non-nicotinic options.
With the ordering process taken care of, you can continue to enjoy the delightful clouds of OOKA, knowing that you have found the perfect shisha alternative for yourself and your loved ones.
In case any aid is required during these moments of sheer bliss, our reliable team stands at bay, championing complete customer satisfaction at all times! We believe in providing precious memories hence we strive towards surpassing client expectations with unmatched quality services, including extraordinary home-based shisha sessions.
Don't Miss Out on OOKA's Free Home Trial
Ready to elevate your shisha experience? Don't miss out on the opportunity to try OOKA's free home trials. Experience the convenience, flavor, and luxury of OOKA shisha right at your doorstep. Whether you're a seasoned shisha enthusiast or new to the world of shisha, our free home trials offer a unique opportunity to indulge in a hassle-free, personalized shisha experience. Contact us today to schedule your shisha at home free home trial and embark on a shisha journey like no other.