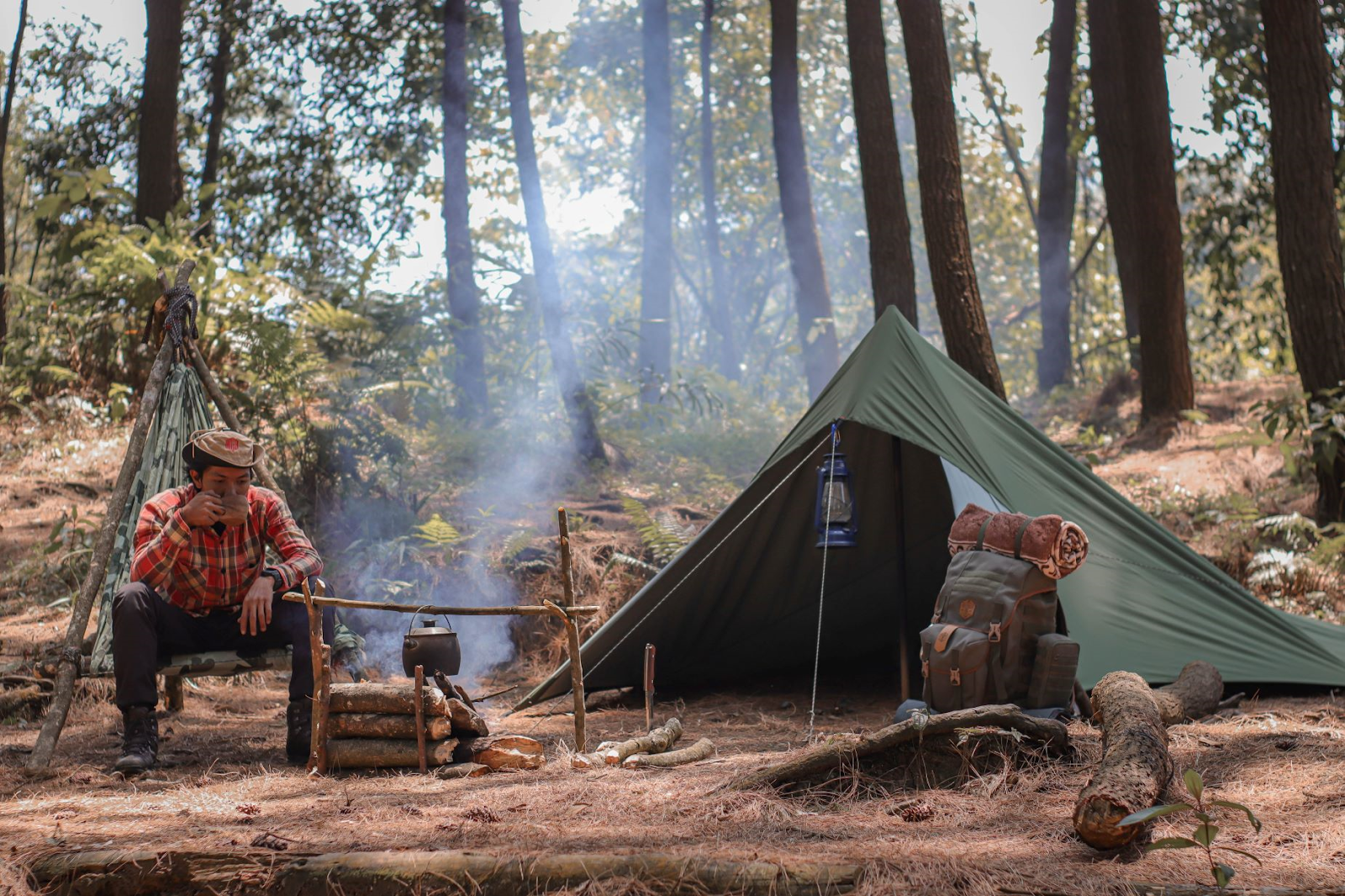 Essential Camping and Desert Outing Gear for Shisha Enthusiasts
By
Admin
/ October 13, 2023
When you're an outdoor enthusiast who also loves shisha, combining your passion for both can result in a truly memorable experience. Whether organizing a camping excursion in the forest or planning a desert getaway beneath the stunning night sky, having the appropriate camping essentials can greatly enhance your adventure. In this guide, we will delve into the items that any shisha enthusiast should bring along on their journeys, with a special emphasis on OOKA - the ultimate companion for convenient and high-quality shisha sessions on the go.
1. Camping Tent: Your Home Away from Home
For overnight stays, a reliable camping tent is essential. Choose one that suits your group size and weather conditions. Modern tents are designed for quick and easy setup, providing shelter and comfort in the wilderness.
2. Sleeping Bags and Gear: Cozy Nights Under the Stars
Stay warm and comfortable with high-quality sleeping bags and gear. Insulated sleeping pads, cozy blankets, and comfy pillows can make your outdoor slumber as restful as home.
3. Camping Backpack: Light and Efficient for Day Trips
If you're going for a single day of outdoor adventure, a camping backpack is your go-to. It can carry your essentials, such as water, snacks, and shisha equipment, without weighing you down.
4. Lighting Solutions: Illuminate the Night
Don't forget reliable lighting options. Headlamps, lanterns, and portable LED lights are handy for navigating the campsite after dark. They also create a cozy ambiance for evening shisha sessions.
5. Campfire Cooking Gear: Enjoy Delicious Outdoor Meals
Cooking in the great outdoors can be a delightful experience. Consider portable stoves, cookware, and utensils for preparing delicious meals. Don't forget a camping grill for BBQ nights.
6. Outdoor Seating: Relax and Unwind
Comfortable outdoor seating, such as foldable camping chairs or stools, provides a relaxing spot to enjoy nature and your premium shisha sessions under the stars. Look for lightweight and easy-to-carry options.
7. OOKA: Elevating Shisha Sessions Anywhere, Anytime
For shisha enthusiasts, OOKA is the ultimate essential to bring on your outdoor adventures. This portable shisha device boasts a sleek and ergonomic design, making it easy to transport. Its innovative heating technology ensures a consistent and flavorful shisha without charcoal experience.
Consider OOKA's backpack, specially designed to keep your OOKA device, pods, accessories, and more organized and protected during your journey. OOKA offers a wide range of OOKA pod flavors to suit your taste, from traditional classics to unique blends.
With OOKA, you can enjoy premium shisha sessions in the heart of nature, whether in the woods, the desert, or by a serene lake. Its simple setup and hassle-free operation make it the perfect companion for shisha enthusiasts who crave a touch of luxury in the great outdoors.
Next time, when planning your camping or desert outing, remember to pack these essentials to ensure a comfortable and enjoyable experience. OOKA is the cherry on top for shisha enthusiasts, bringing the pleasure of premium charcoal-free shisha to your outdoor escapades. So, grab your gear, embark on your adventure, and let OOKA enhance your outdoor shisha sessions, making them truly unforgettable.