WHY SHISHA HAS CHANGED FOREVER
OOKA is the cleanest way to enjoy shisha, as it produces zero carbon monoxide and has less toxicants than regular charcoal-heated shisha.
*Based on laboratory aerosol tests conducted, Carbon Monoxide was below the laboratory detection limit of 0.000097mg/ml. This does not mean that OOKA is risk-free.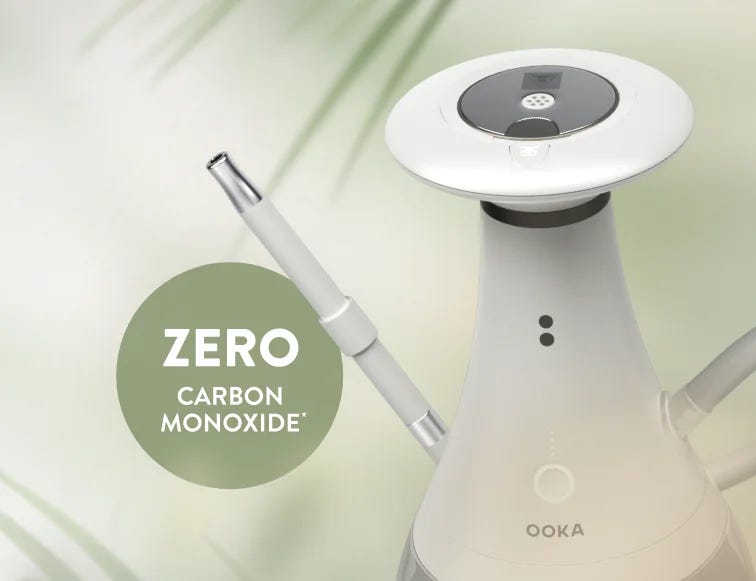 REWRITE THE RULES
Designed in the UAE for the world, the OOKA is a revolutionary charcoal-free shisha device that provides a new and innovative way of enjoying shisha in style.
With OOKA, we are rewriting the rules of what shisha is.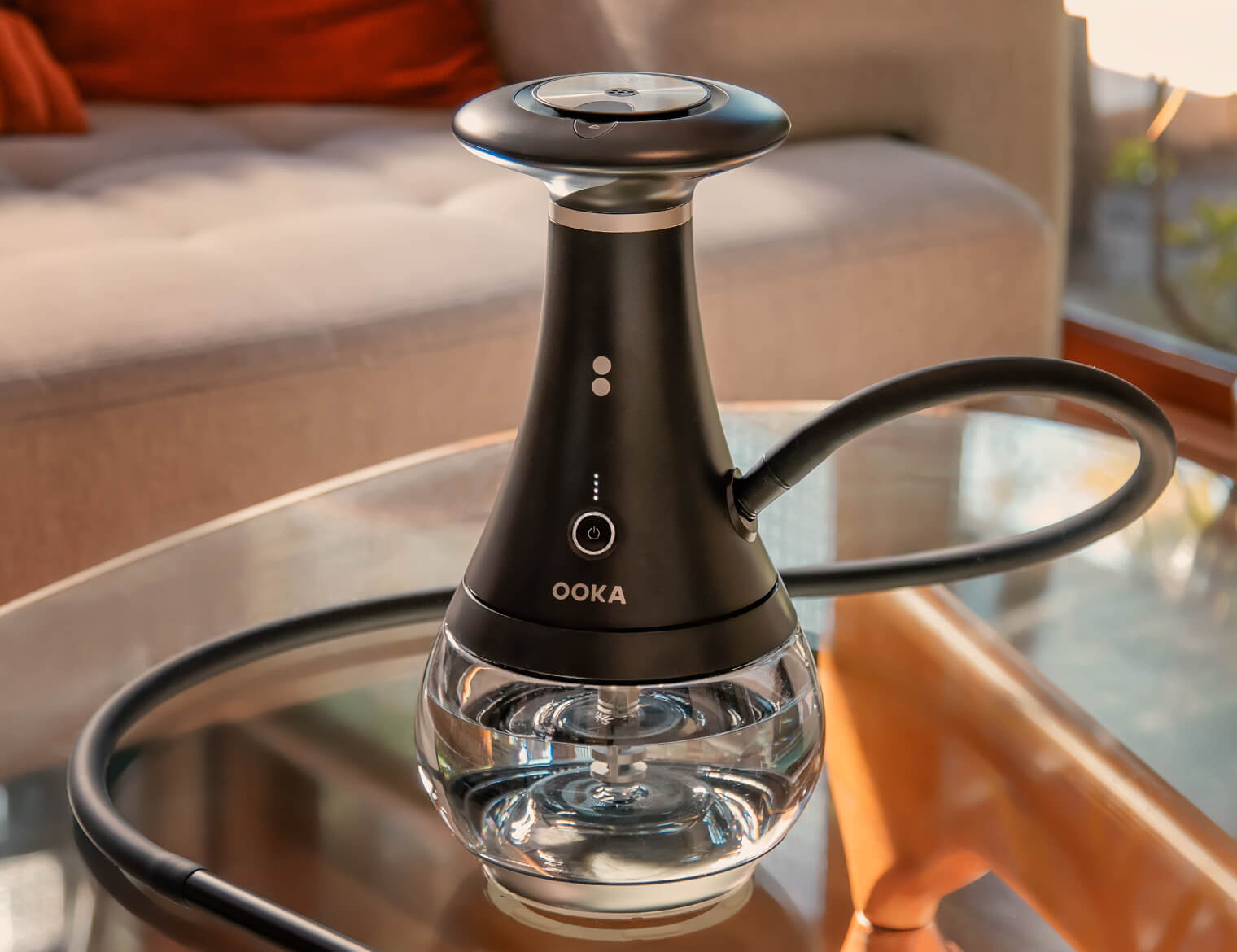 SHARE THE OOKA EXPERIENCE
We've reduced setup time and hassle so you can focus on enjoying moments that matter and sharing them with your friends.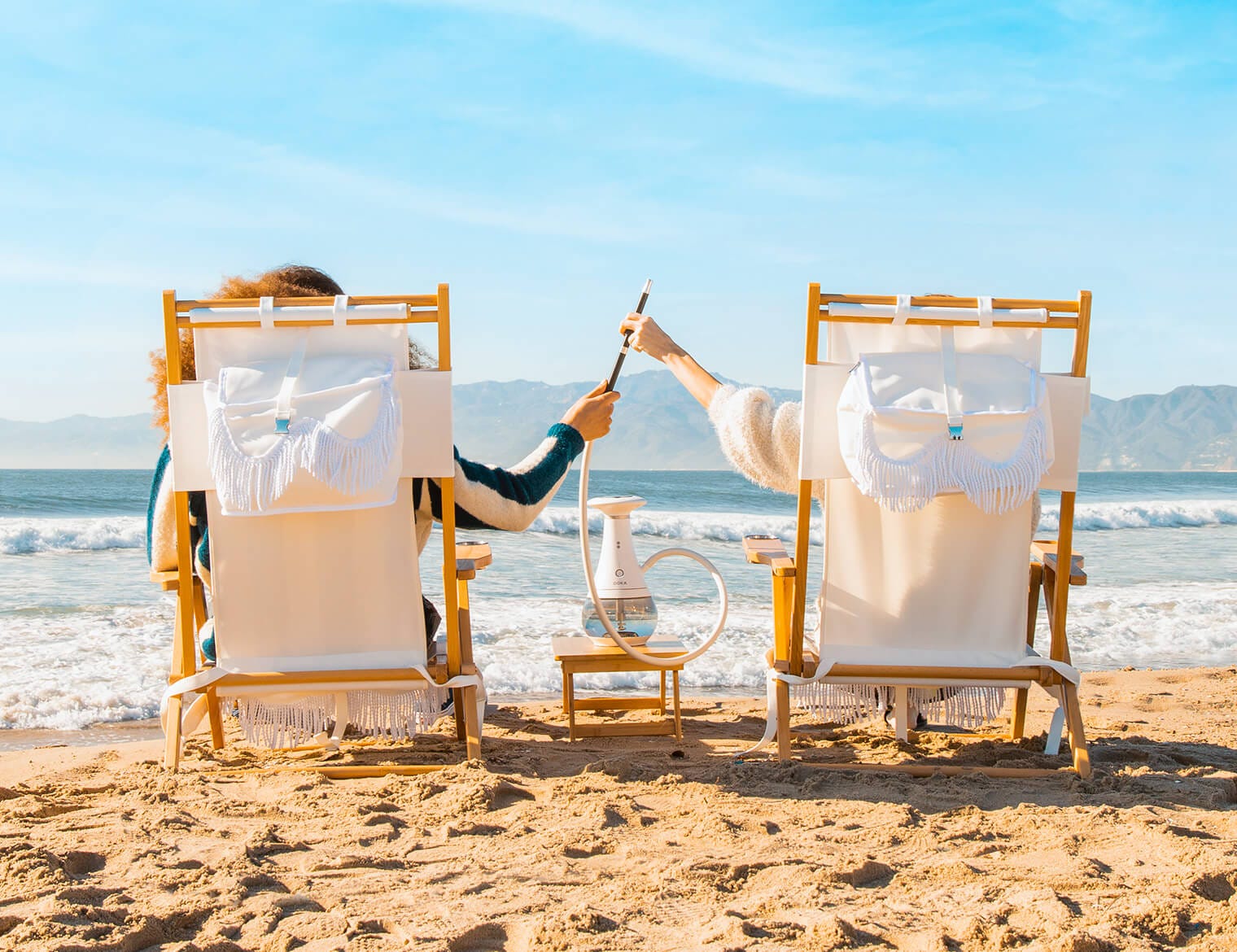 6 REASONS WHY
OOKA IS REVOLUTIONARY

QUICK
Our advanced heat technology lets you enjoy your session in just 5 minutes.

CLEAN
Unlike conventional shishas, OOKA doesn't require charcoal, so it produces zero carbon monoxide.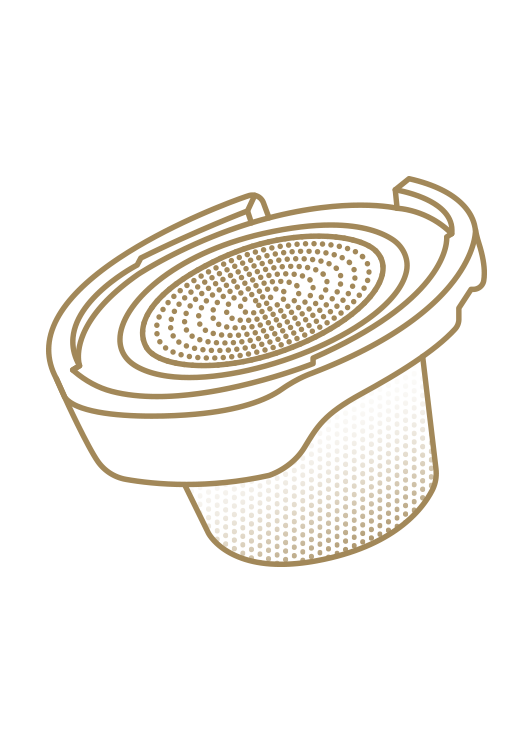 CONVENIENT
Just drop a flavor pod and enjoy-no more sticky fingers or hassle.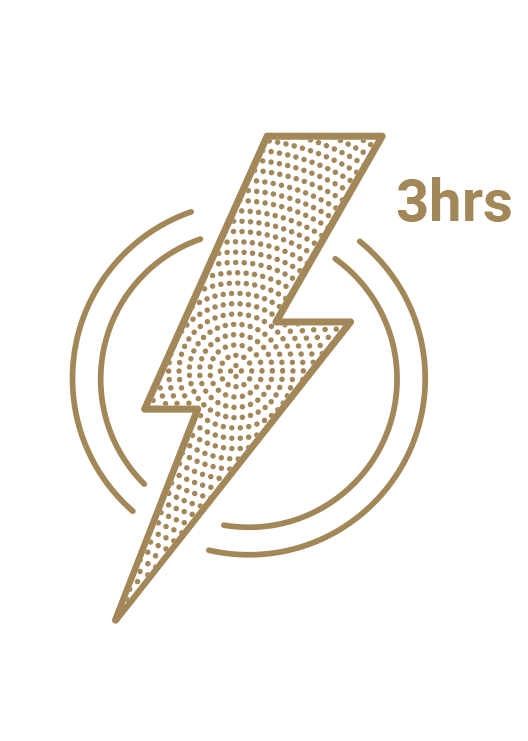 RECHARGEABLE
Every full charge lasts up to 3 hours. Plenty of time to enjoy a few OOKA sessions.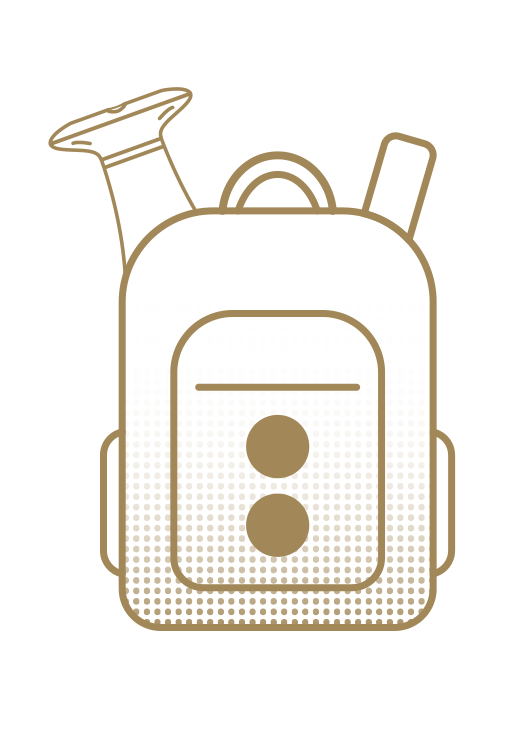 PORTABLE
With fewer parts than a normal shisha, take OOKA wherever you go.
EASY
Designed with simplicity in mind, OOKA is intuitive to assemble and clean.
OOKA
Adjustable mouthpiece and hose
Water Tank
Power supply unit (PSU)
Cleaning brush
Tongs
Replacement parts: valve stop, valve ball, down pipe seal, vent valve, Portal lid seal
Quick Start Guide
User Manual
What are the benefits of OOKA vs. traditional shisha?
In comparison to traditional shisha, OOKA is convenience personified. It is safer as it is a charcoal free shisha that utilizes a pod-based system and can be enjoyed in just 5 minutes. On top of that, OOKA is also a portable shisha that is easy to assemble.
How long should I charge my OOKA device before my first session?
When you first receive your OOKA, fully charge it for 3 hours before your first session.
How long is the waiting time between sessions?
There is no break time needed between each session! Simply drop another pod and enjoy (but do enjoy responsibly).
Should I wash my device with water?
Absolutely not apart from the water tank. You can learn more by watching this illustrative cleaning video.
How do I properly clean my OOKA?
It is advisable to clean your OOKA after every session when your device has cooled down. You can learn more by watching this illustrative cleaning video.
How do I know if my session has ended?
When your session ends, OOKA will automatically switch off with red flashing lights, indicating that the device is hot and you should handle it with care. Once you see the red lights turn off, you should remove the pod, clean, and store your OOKA.
How long does a fully charged battery last?
It lasts between 3 to 4 hours, depending on atmospheric conditions.
How do I put OOKA in "travel mode"?
To enter "travel mode", disconnect your OOKA from the PSU, open the Portal lid, then press and hold the power button. The Portal ring will turn solid green; after approximately 15 seconds, when it starts to flash, release the power button and close the Portal lid. OOKA will be in "travel mode" and the power button won't work unless you connect OOKA to the PSU and charge it to "wake it up".
Can I adjust the draw pressure?
Yes. Use the air flow adjuster on the pipe to change it to your liking.
Can I turn off the device halfway through my session and continue later with the same pod?
Unlike conventional and electronic shisha, if you're switching off your OOKA device halfway through your session, remove the pod but remember to reinsert it to continue enjoying your remaining session. If you insert a new pod, you will lose the remaining session on the pod you have removed.