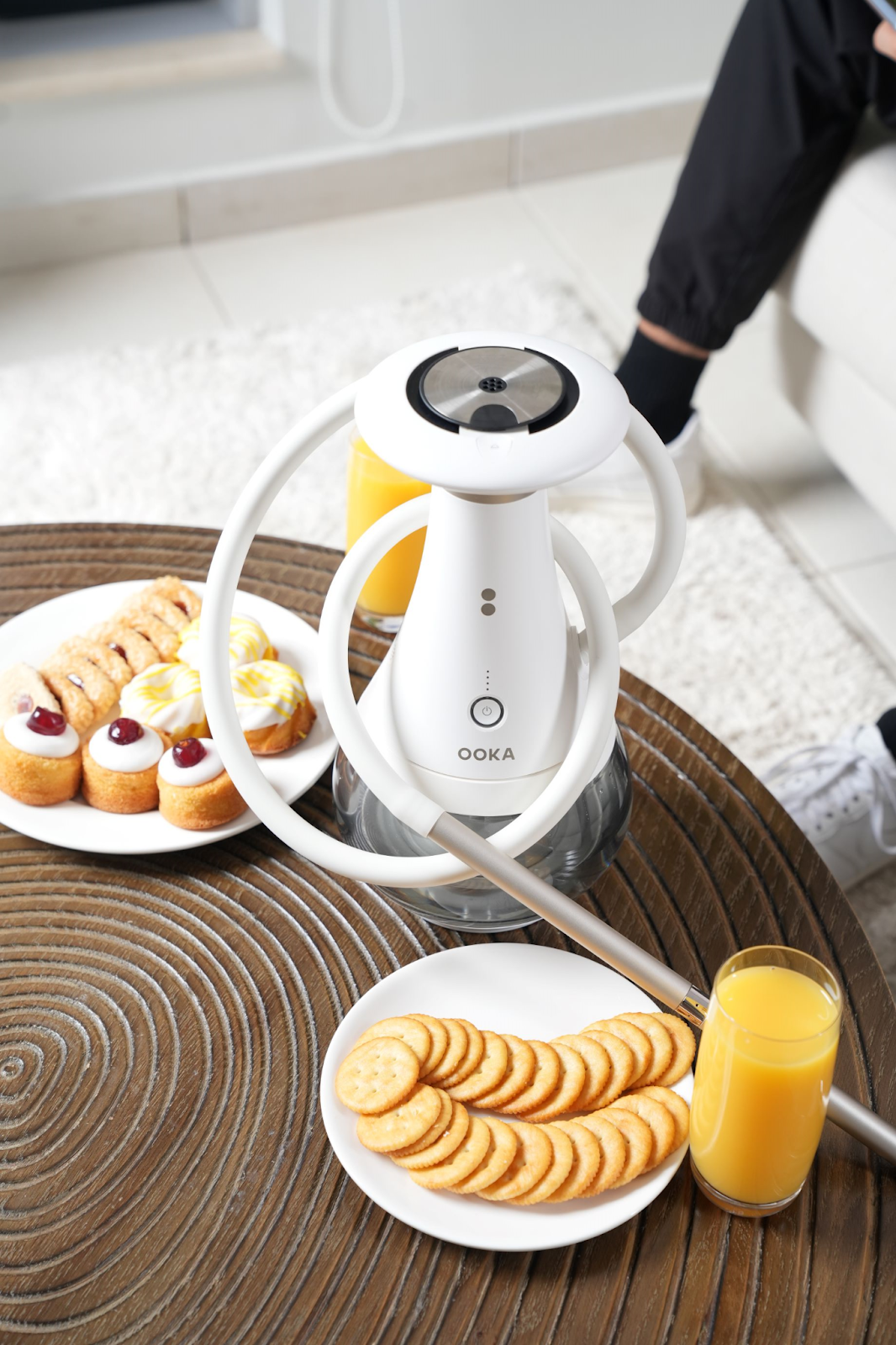 Indoor Bliss: Enjoy OOKA's Convenience From the Comfort of Your Home
By
Admin
/ October 30, 2023
As our homes have become designated spaces for almost everything by the day, relaxation and enjoyment are often discarded. We all need a little escape to indulge in life's simple pleasures and unwind occasionally. This is where OOKA steps in, the best portable shisha offering a touch of luxury and serenity within the comfort of your own home. Delve into how OOKA takes your shisha enjoyment to a whole new level within your indoor oasis.
Bring the Shisha Lounge Home
Are you seeking the perfect shisha experience without the need to venture out into the summer heat, deal with the hassle of public spaces, or compromise on the flavor and quality of your shisha blend? OOKA is your ideal shisha companion that ticks all the right boxes. You'll never opt for the crowded shisha lounge when you can bring it home by creating the same ambiance within your comfortable sanctuary. OOKA's compact and portable shisha design allows you to make the best of your experience without going outside.
Say goodbye to the scorching summer heat and hassle of outdoor lounges; OOKA provides the perfect indoor escape without the need to put up with weather conditions or uncomfortable outdoor settings. OOKA also allows you to create your oasis of relaxation with a cleaner shisha alternative to savor the experience from the comfort of your chilled space.
Uncover the Newest OOKA Accessory: The Rotating Base
OOKA's Premium 360° Rotating Base ensures hassle-free enjoyment for everyone while making it easy to gather around and enjoy your favorite shisha flavors without visiting a shisha lounge to experience this convenience.
Our innovative rotating base is the masterpiece of our OOKA accessories, allowing an effortless social shisha gathering indoors, whether in an intimate assembly or a movie night with friends. It is a fine upgrade for your luxurious OOKA setup that adds definition to the entire experience, where everyone can enjoy their fair share of shisha without the awkward passing and reaching for it. With its cutting-edge technology, your OOKA device, coupled with the new rotating base, is perfect for enhancing overall enjoyment through ease and convenience.
Enjoy the Convenience of Charcoal-free Shisha
When it comes to shisha enjoyment, we understand the importance of convenience. OOKA's charcoal-free shisha design and absence of CO2 carbon emissions offer you the convenience of using it in both indoor and outdoor settings. OOKA's lightweight and compact design makes it ideal for traveling, enjoying premium shisha anywhere, or simply for an indoor movie night without compromising your experience.
A Captivating Flavor for Every Mood
OOKA offers an extensive selection of shisha flavors to cater to your unique preferences. Whether you're in the mood for fruity or minty classics or more exotic blends, our collection of premium shisha pods delivers flavors that suit every palate. Explore a variety of captivating flavors from well-known brands like Al Fakher flavors, Shisha Kartel's exquisite blends, or the nicotine-free Zodiac pod collection for an uncompromised nicotine-free experience.
Indulge in a world of irresistible flavors from the comfort of your own home with our curated selection of OOKA pods. Each pod contains high-quality shisha molasses, ensuring a delightful journey for your taste buds. Get introduced to your new favorite from diverse mouth-watering flavors, ensuring unmatched shisha satisfaction indoors.
Double the Fun of Sharing
Shisha is more enjoyable when shared with your loved ones, and with OOKA's exclusive kits, the flow of good conversations over a nice shisha gathering has never been more enjoyable.
Invite your friends over, create a social shisha gathering where you enjoy the company that comes with shared experiences, and add to the joy of casual meetups or movie nights. OOKA gives you the hassle-free chance to kick back and savor a delightful puff without leaving your comfort zone, share the fun with friends, and embrace relaxation and leisure at its finest.
So, what are you waiting for? Choose the OOKA bundle that suits you and let the fun begin. Already have an OOKA device? Check out the flavor bundles to stock up on your preferred OOKA flavors and get ready for endless enjoyment with your friends and family.