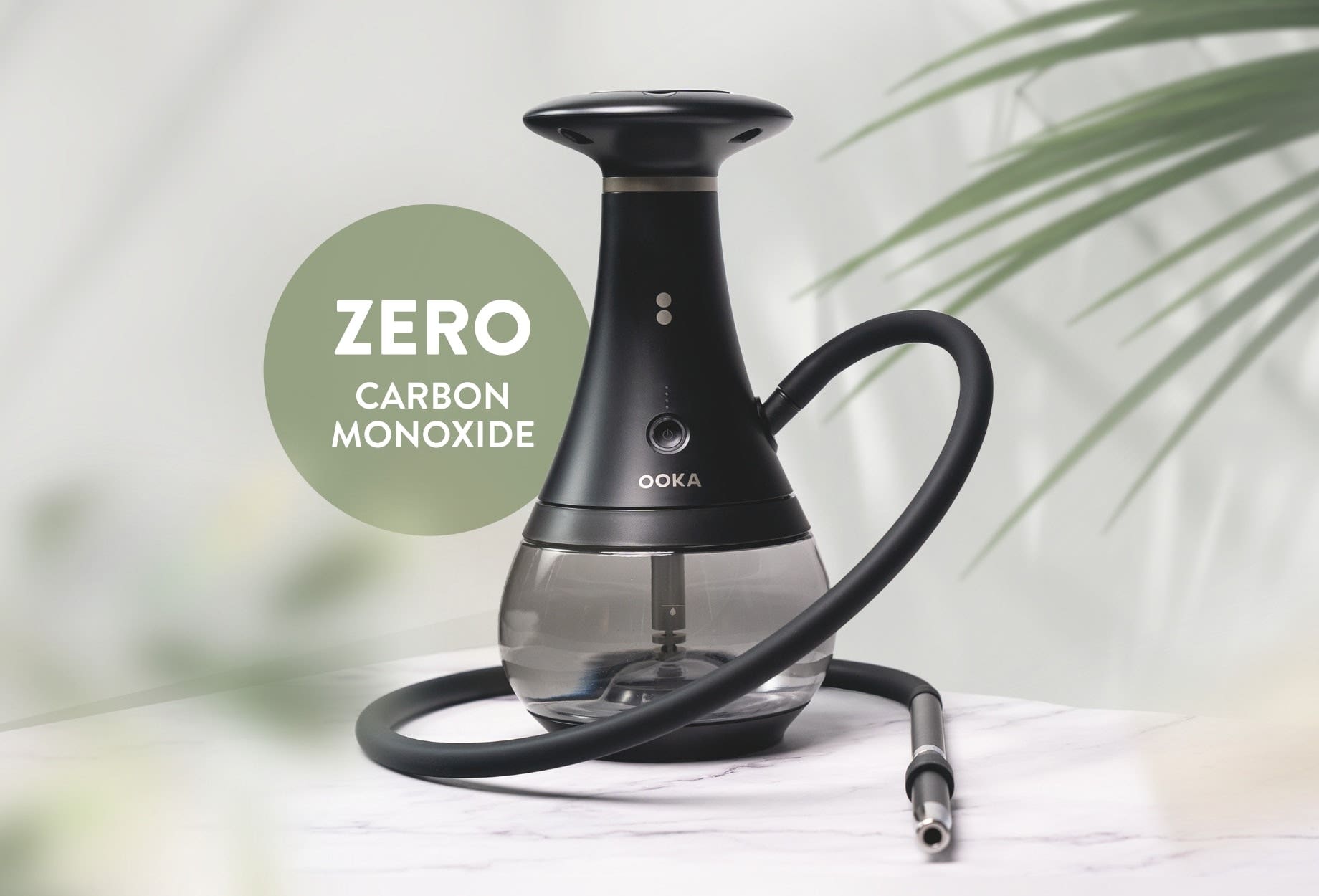 The cleanest way to enjoy shisha
Explore How OOKA Cleaned Up Carbon Monoxide from Hookah and Shisha
Uncover the cleanest way to enjoy shisha and learn how OOKA is modernizing shisha smoking in more ways than you think! In addition to its portability, mess-free pod system, and ease of use, OOKA revolutionizes the experience and benefits by introducing a contemporary shisha concept for you to enjoy, thanks to its advanced heat technology. OOKA is the first heating device with real shisha molasses, not liquid or juices that provides an unmatched hassle-free cloud.
Enjoy a Cleaner Shisha Experience with Easy Set-up Charcoal Free Shisha
Sure, it is a charcoal-free shisha that eliminates the hassle of preparing and heating charcoal, but what truly sets OOKA apart is the fact that it considerably reduces toxicants found in traditional shisha, which require the heating of charcoal to produce clouds. OOKA's innovative technology ensures a hassle-free experience without compromising on the quality and safety of your shisha enjoyment. With OOKA shisha, you can indulge in the pleasure of shisha without the inconvenience of charcoal preparation, allowing you to focus on creating unforgettable moments with each puff. But don't just take our word for it. We have science to back it up!
Treat Yourself with OOKA: The Shisha Alternative with Fewer Toxicants
Based on studies conducted at ASL Analytic Service Laboratory GmbH, an ISO 17025 accredited laboratory based in Hamburg, Germany, OOKA, the best shisha alternative, is scientifically proven to produce fewer toxicants than regular charcoal-heated shisha. The removal of charcoal from the shisha experience eliminates many toxicants from the cloud and surrounding atmosphere, making OOKA the cleanest, safest, and most environmentally friendly way to enjoy modern shisha. OOKA is the future of shisha without charcoal toxicants.
Indulge in Limitless Options of Savory Shisha Flavors without Harmful Carbon Monoxide
With zero carbon monoxide in its clouds, you will enjoy nothing but the best shisha flavours and OOKA pods available from our very own brands, Al Fakher, Shisha Kartel, and
zero-nicotine Zodiac. Whether you like intense and original flavors or relaxing non-nicotinic ones, our shisha flavors are carefully created to match every personality. As a bonus, you'll have peace of mind while enjoying your session with your buddies. What's not to like, right?
And there you have it. Yet more reasons to love OOKA! Feel free to share what you've just learned today or drop us a comment in the section below.