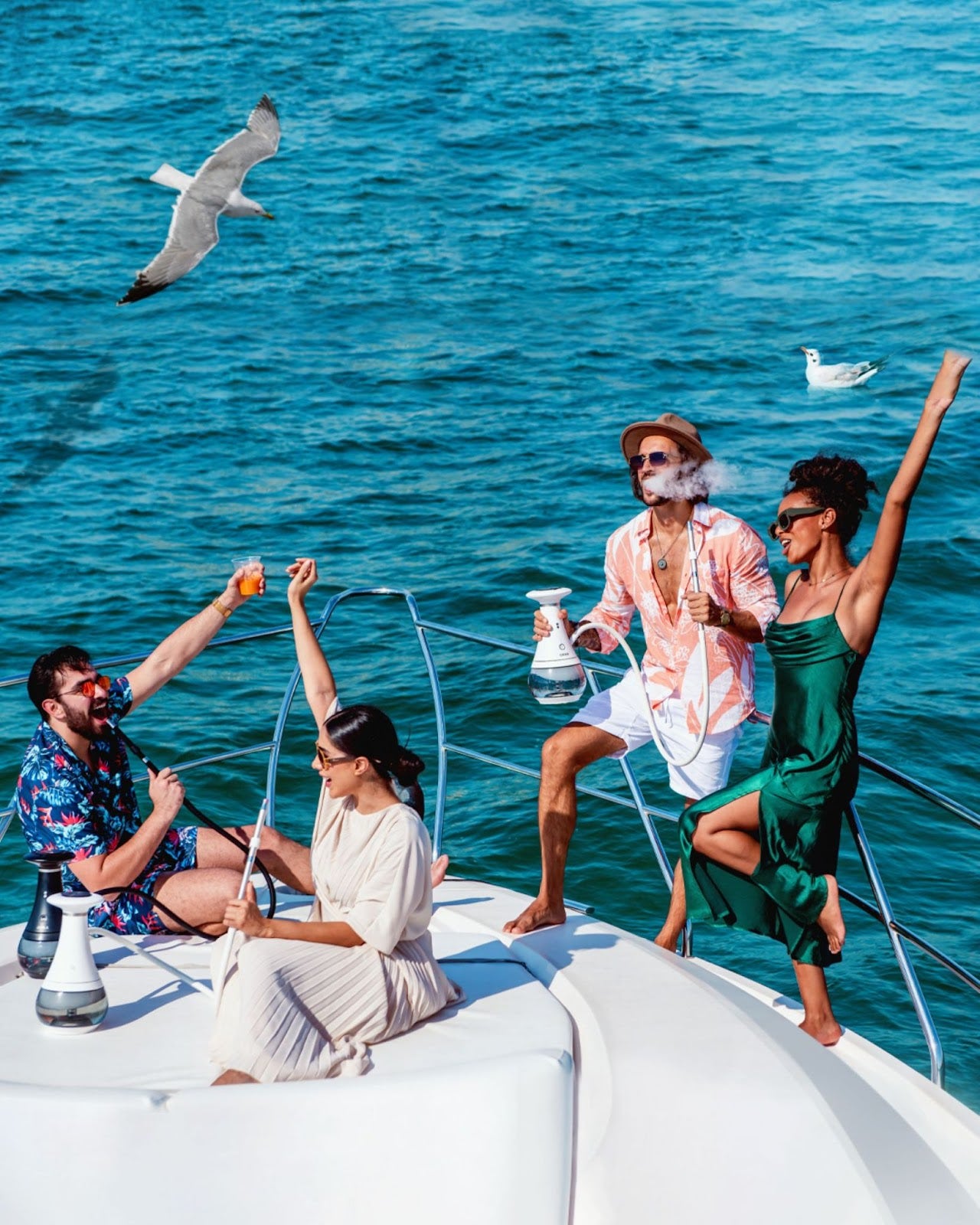 Herbal Shisha: Exploring Tobacco-Free and Nicotine-Free Options
By
Admin
/ October 30, 2023
In recent years, more people have sought to enjoy a satisfying shisha experience without the need to commit to making it a regular habit. There has also been a growing need for shisha enthusiasts to have a wide variety of flavor options. That's where OOKA steps in, with its wide range of nicotine-free flavors available for those who want to savor the rich flavors made with tea-based shisha molasses and enjoy the social experience of shisha without the side effects of tobacco. Explore the world of herbal shisha, a wholesome combination of the soothing qualities of herbal tea and the enjoyment that comes with the alluring shisha clouds.
Discover a Cleaner Tea-based Alternative
Whether you're a shisha enthusiast or an occasional smoker seeking a cleaner alternative to enjoy a delightful puff without committing or compromising your shisha experience, OOKA's herbal shisha collection offers the perfect blend of tranquility and pleasure with every exhale. Each one of the nicotine-free OOKA pods is typically made from a combination of unique flavors with tea-based molasses specially crafted for OOKA. This tobacco-free flavor selection makes the charcoal-free shisha a much safer choice, with a nicotine-free alternative that allows you to indulge in the pleasures of shisha without going through the hassle.
Cut Back on Nicotine Cravings
Since traditional tobacco used in shisha comes with some concerns, the tobacco-free cleaner alternative with zero nicotine has gained popularity among shisha enthusiasts. OOKA steps up the game by introducing a selection of exquisite blends made from tea-based shisha molasses to provide a safer option with nothing short of exceptional taste. With OOKA's Zodiac range of nicotine-free shisha pods, indulge in an immersive enjoyment of your favorite flavors without committing to a whole pack or making a habit out of it.
Explore The Zodiac Pod Collection for Every Palate
There is no need for a compromise or quitting full-on cold turkey when you can savor your favorite shisha flavors without nicotine. OOKA's Zero Nicotine Zodiac Collection offers something to cater to every preference. From fruity blends like two apples, blueberry, and lemon mint to more exotic combinations, you can explore a world where the delightful flavor and aroma of your favorite fruity blends are brought together to suit your preferences. Each flavor pod is packed with premium-quality herbal shisha molasses and has zero nicotine, ensuring an uncompromised experience as you savor the purest delights of alluring flavors.
Advantages of Nicotine-Free Shisha
You can enjoy your shisha knowing you're making a better choice with OOKA's tobacco-free tea-based molasses. OOKA offers a safer and more mindful approach to enjoying shisha without nicotine, leading to a delightful, relaxed experience. Herbal shisha allows you to enjoy the pleasant side of shisha with the soothing sensation that comes with a warm cup of tea.
Don't Miss Out on the Social Aspect
OOKA's herbal shisha flavors retain the social appeal of traditional shisha anywhere at any time, whether you're having friends over or a casual fun outing. In addition to that, our assortment of nicotine-free options allows you to stay present and engaged in social interactions without missing out on sharing the delightful shisha experience.
OOKA's tea-based Zodiac collection inspires balanced and responsible shisha enjoyment by offering a flavor-filled journey of relaxation and satisfaction while bringing people together without compromise. The communal aspect of shisha remains intact, offering the opportunity for relaxed conversations and shared moments. Enhance your nicotine-free experience today with OOKA's marvelous tea-based pods.