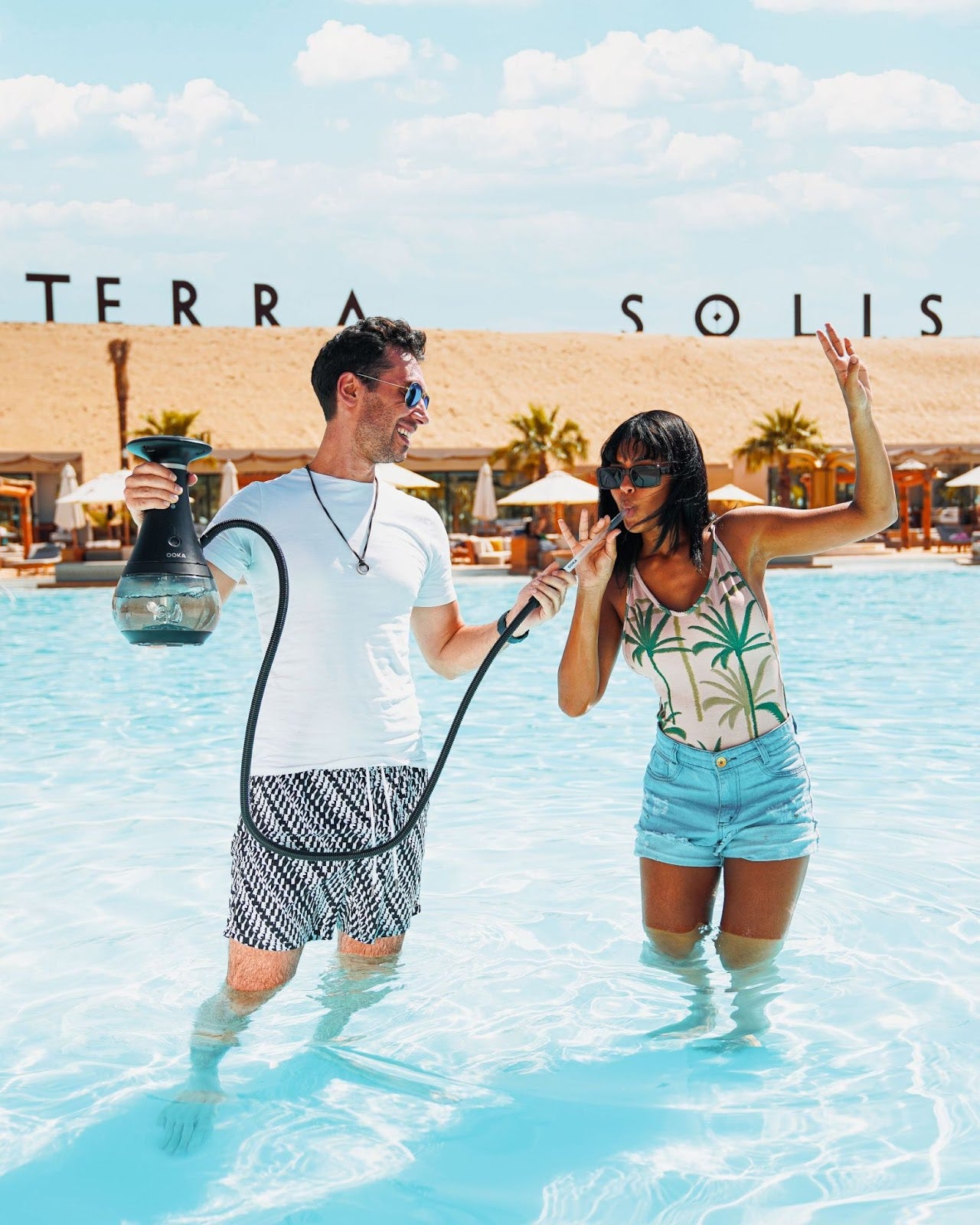 How to Choose the Right Shisha Flavor for Your Mood
By
Admin
/ November 17, 2023
Indulge in an immersive shisha experience that engages your senses and allows you to savor a myriad of shisha flavors tailored to your every mood. With OOKA's diverse selection of flavor pods, the possibilities are endless, offering flavors made from premium shisha molasses for every mood and occasion. Whether you need a refreshing energy boost or a pick-me-up when you're feeling down, we have the perfect flavor that resonates with you.
A Classic Original for a Nostalgic Kick
Craving the timeless and authentic taste of shisha? Look no further than OOKA's Al Fakher Two Apples, a renowned classic among shisha enthusiasts. Experience the harmonious fusion of succulent red and green apples, creating a distinguished fruity aroma complemented by a subtle hint of anise. This nostalgic kick will transport you to the authentic shisha experience, offering a comforting sense of familiarity when you desire something truly special.
This exquisite classic blend of juicy fresh apples creates a timeless allure of traditional shisha without any additives. Al Fakher Double Apple is the ideal essence of shisha purity that allows you to connect with the legacy of this time-honored tradition.
Indulge in Rejuvenating Minty Twists For an Energy Boost
Choose one of our versatile minty blends, including the famous Al Fakher Lemon Mint, when you need a pick-me-up. In addition to the soothing and invigorating properties of mint, a citrus burst is what you need to boost your energy when you're feeling down. You can also savor the refreshing twist of mint in other harmonious blends like Al Fakher Gum flavor, with a revitalizing sensation that awakens your senses, and Grape Mint, which offers a luxurious fusion of cooling mint and decadent grapes. These rejuvenating minty twists offer a refreshing and invigorating experience, making it an ideal selection to elevate your energy levels.
Savor Exotic Fruity Blends for a Tropical Summer Escape
Longing for a tropical escape amidst the summer heat? OOKA's enticing fruity blends have got you covered. With the sweet berry bliss indulgence of Al Fakher Blueberry, you can enjoy a captivating experience with the delightful blend of tangy blueberries that creates a sweet symphony for your taste buds.
Step into a realm of enchantment with Al Fakher Magic Love, your one-way ticket to an exotic paradise. It boasts the hearty essence of luscious passion fruit, melon, and a touch of cooling mint that immediately transports you to a beachside retreat, making every puff a mini vacation for your taste buds.
Indulge in the ultimate equatorial adventure with these enticing fruity blends, perfect for sunny beach days, especially when paired with a nice cocktail or a tropical smoothie.
Avoid Nicotine Side Effects with Zodiac Pod Collection
Ever wondered about a shisha experience that's not just enjoyable but also completely nicotine-free? OOKA's tea-based nicotine-free Zodiac Pod Collection gives you the chance to savor the same unique experience without any side effects. Enjoy the pleasures of nicotine-free shisha when you discover our range of unmatched flavors, from classic blends like two apples, lemon mint, and blueberry to more insinuating blends like Zodiac Perseus and Aurora.
Get creative with OOKA and experiment with flavors to tailor your shisha experience to your specific mood and preferences. The possibilities are endless with OOKA's flavor pods, whether you're seeking refreshing rejuvenation, a tropical escape, an energizing boost, or classic serenity. Let OOKA guide you to a world of mood-matching flavors, where every puff is a personalized and satisfying journey into relaxation and enjoyment.