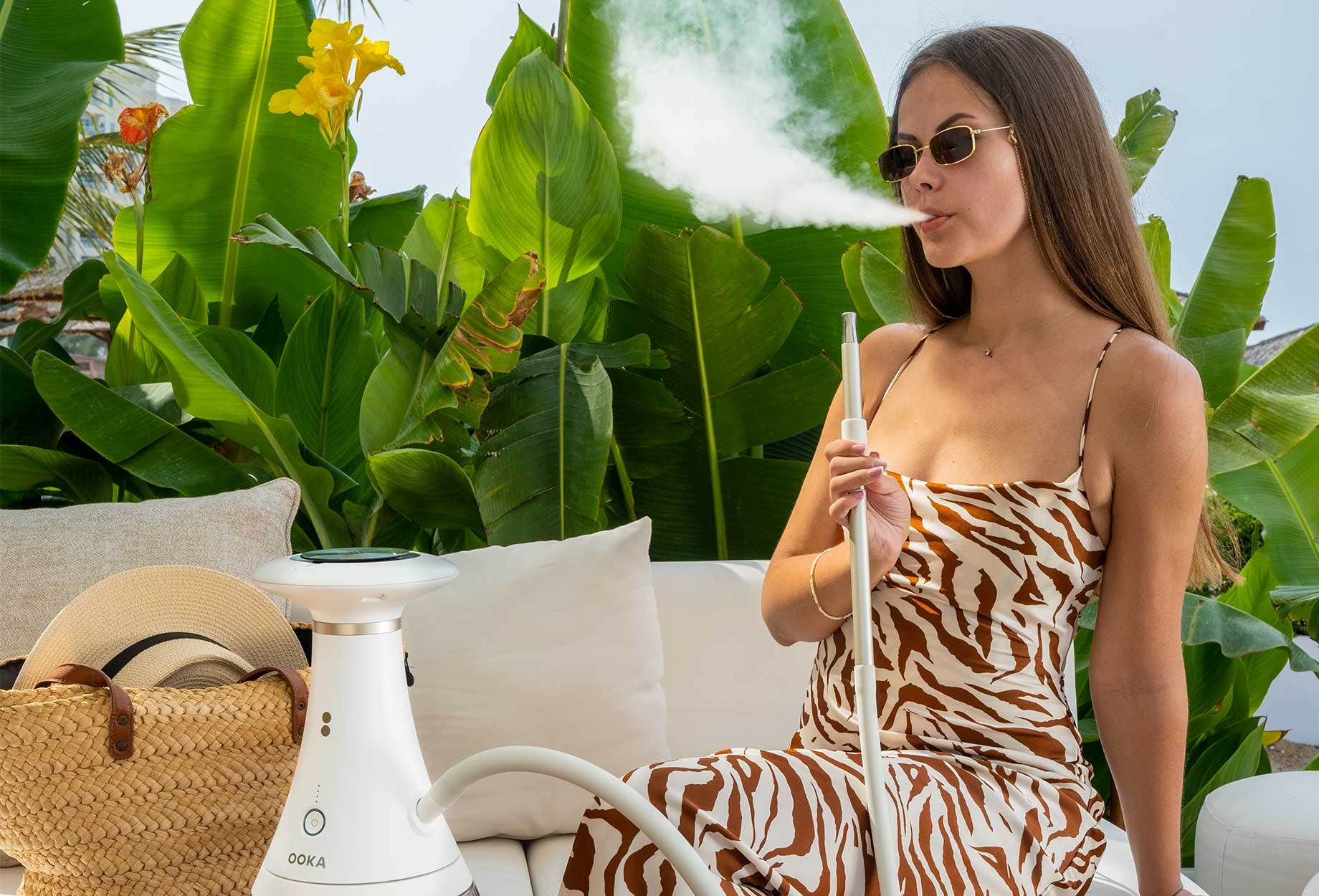 Unleash the Charcoal-Free Shisha Experience with OOKA: Your Complete Guide
By
Admin
/ August 7, 2023
Are you ready to revolutionize your shisha experience? Look no further than OOKA, the leading provider of charcoal-free shisha. In this comprehensive guide, we'll walk you through the process of smoking shisha without the need for charcoal, unlocking a whole new level of convenience and flavor. Get ready to embark on a shisha journey like no other with OOKA!
Discover the OOKA Difference
Unlike conventional shisha setups that rely on charcoal, OOKA utilizes innovative technology to deliver an exceptional shisha experience. By eliminating the need for charcoal, OOKA ensures a hassle-free setup, reduces smoke and ash, and lets you focus on the pure flavors of your chosen shisha blend. Let's delve into the steps to enjoy the perfect charcoal-free shisha session.
Step 1: Order Your OOKA Device
Experience the future of charcoal-free shisha with the OOKA device. Our carefully crafted device combines advanced technology, elegant design, and user-friendly functionality into a single package. Whether you prefer indoor or outdoor shisha sessions, the sleek and compact OOKA device is perfect for you. Place your order today and unlock a new level of relaxation and pleasure in your shisha experience.
Step 2: Select Your OOKA Pods
Explore the enticing selection of OOKA pods, each bursting with unique flavors and blends. From classic favorites to exotic concoctions, OOKA offers a wide variety of Al-Fakher flavors, Zodiac no-nicotine, and Shisha Kartel flavors to cater to every taste. Discover your preferred shisha profiles and get ready for an extraordinary sensory experience.
Step 3: Assemble Your OOKA Device:
Follow the simple assembly instructions provided with your OOKA device. The user-friendly design ensures a seamless setup, allowing you to start your shisha session in no time.
Step 4: Follow These Tips to Operate Your OOKA for an Optimal Experience
To ensure you get the most out of your OOKA device and enjoy the fullest shisha experience, follow these tips when you're operating your device:
Allow Sufficient Heat-Up Time
With OOKA, you're just minutes away from a sensational shisha session. As soon as you power up your device, it takes only 5 minutes for it to notify you with a pleasant beep, indicating it's ready to go.
Now, here's where you have a choice – if you're eager to experience maximum flavor and cloud right from the beginning, you can go ahead and enjoy. However, if you can afford to be patient for a couple more minutes, it'll be well worth it. Waiting for an additional 2-3 minutes allows the shisha pods to warm up even further, resulting in an explosion of richer and thicker clouds. It's all about getting the most out of your shisha session, and with OOKA, the choice is yours.
Adjust the Draw Pressure
Discover your perfect draw pressure by utilizing the hose airflow adjuster located on the mouthpiece of your OOKA device. Experiment with different settings to find your preferred drawing style. Whether you prefer a smoother draw or a more solid pull, play around with the airflow adjuster to customize your shisha without charcoal experience to your liking.
By following these operational tips, you can optimize your OOKA device and enjoy shisha sessions that are filled with robust flavor, impressive vapor production, and a truly personalized experience. Explore the various features and techniques to find what works best for you and elevate your shisha enjoyment to new heights.
Step 5: Immerse Yourself in Flavorful Clouds
Sit back, relax, and indulge in the delightful clouds of shisha. With OOKA's advanced technology, you can enjoy consistent and flavorful draws throughout your session. Each puff is filled with the richness of high-quality shisha molasses, infusing your shisha session with a truly immersive and enjoyable experience. Whether you prefer bold and robust flavors or subtle and refreshing notes, OOKA delivers a taste sensation that will leave you craving more.
Step 7: Share the Charcoal-Free Joy
OOKA is not a giant vape or an electronic shisha; it's a unique heating device that allows you to enjoy authentic shisha flavors using real shisha molasses without the hassle of charcoal. Share your OOKA experiences with friends, family, and fellow shisha enthusiasts. Let them experience the innovative technology and exceptional flavors that OOKA has to offer.
By introducing others to the world of OOKA, you create a community of shisha lovers who embrace the modern way of enjoying this ancient tradition. You also get AED 200 in points and even win them AED 100 discount on their first OOKA device purchase through our unmatched friend referral program.